Report
Get to know Grant Thornton
Global snapshot
Read more
About Grant Thornton Moldova
Whether the company is already running extensive international operations, making its first overseas acquisition, or simply opening an office in a new market, timely and rigorous advices are vital.
At Grant Thornton Moldova, we endeavour to develop dynamism, reactivity and appropriate procedures that guarantee that we provide the right services and on time. We are strongly committed to the success of our clients, our people and our profession. Our strength is that our clients receive seamless and high-quality services, built on a profound understanding of the client's business. At Grant Thornton Moldova, we work on finding the right mix of general and specific qualification for the teams 'engaged' for our clients, ensuring that they possess the right industry expertise and the appropriate interdisciplinary knowledge. Aligning all those components in an efficient manner contributes to the client success and to the firm's reputation.
We are Grant Thornton.
We go beyond business as usual, so you can too.
We invest in listening, building relationships, and understanding your concerns to deliver an experience that's more personal, agile and proactive.
We work at the pace that matters. Yours.
That's why we celebrate fresh thinking and diverse perspectives to find better solutions.
We don't predict the future. We help you shape it.


We embrace what makes each market unique.
On a global scale.
We are a global network with in member firms in over 147 markets, with one common goal — to help you realise your ambitions. Which is why we combine global scale and capability with local insights and understanding. So, whether you're growing in one market or many, looking to operate more effectively, managing risk and regulation, or realising stakeholder value, our member firms have the assurance, tax and advisory capabilities you need with the quality you expect.
Awards
Grant Thornton is an award-winning globally recognised professional services network. Here are some of our awards: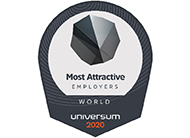 Universum Most Attractive Employers 2020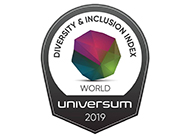 Universum Top 50 Employer for Diversity & Inclusion 2019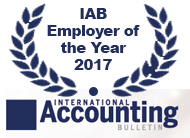 IAB Employer of the year 2017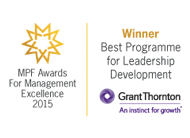 Best Programme for Leadership Development in 2015